Our Company
Agreements Etc. was founded by experts with years of experience in providing legal publishing services to corporations and professionals. We know that many legal matters do not require a legal counsel to execute. As a result, Agreements Etc. created an online service in order to help the general public with their daily legal needs. Now you can create professional legal documents from your home or office. Our goal at Agreements Etc. is to provide top customer service. You can be assured that our agreements are reliable and easy-to-use.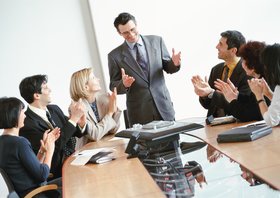 As a discerning online consumer, we are pleased to have you as our customer at Agreements Etc.
To enhance your experience, the following services are available:
One year access to our document formation system
Easy-to-use questionnaire
Preview your contract before purchasing
First-class customization for your document
Agreements are made available in RTF format
Supreme savings on legal fees
Standardized secure payment system
High quality documents written by professionals
Some features of our software
Full customization - our system creates your document based on the answers you provide in the questionnaire.
Edit your document - our system allows you to return to our website and make changes to your document (free of charge).
Automatic "blanks" - For example if you were filling out one of our rental agreements and forgot your Tenant's zip code, simply leave it blank and our system will insert an area for you to fill in the zip code later.
After you purchase your document, you are able to download an RTF (Rich Text File, compatible with most word processing software, including MS Word) or HTML format which can be opened in any web browser.
Copyright © 2005-2023 Agreements Etc.